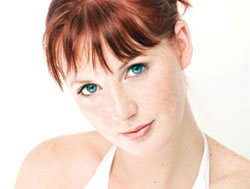 Consultations & Treatments
The clinic provides a variety of dermatological services which includes:
All General Dermatology (including children).
Management of conditions such as Eczema, Psoriasis, Acne and all other rashes/inflammatory skin conditions.
Skin Cancer
Skin Cancer detection/surveillance and treatment.
Mole Check Clinic
Examination of moles/naevi or other lesions for reassurance, or in order to detect suspicious lesions or skin cancer.
Skin Surgery
Removal of moles and skin tags, Surgical Excision, skin Cancer and benign skin tumours, Cryotherapy (freezing).
Wart Clinic
Treatment of warts by means of Cryotherapy (freezing), creams, topical cantharone and oral treatments (medicine).
Management of Excessive Sweating
Medical investigation of underlying causes and treatment with Iontophoresis (electric current), medication and Botulinum toxin (Botox) injections.
Allergy Testing
Investigation of the possible causes of Eczema, Dermatitis and Urticaria by patch testing, skin prick tests and blood tests.
Aesthetic Treatments
Anti-ageing treatments, Botulinum toxin (Botox), fillers, facial peels, Retin A.
Medico-Legal Reports
Dr Long has 11 years experience of preparing medical reports for solicitors as well as reports for employers.
Excessive Sweating - 'Hyperhidrosis'
No more worrying about staining your clothes and body odour.
No more restrictions on which colours and materials you can wear.
This is a surprisingly common problem yet it is under treated because of lack of awareness and its embarrassing nature.
Even simply shaking hands can become uncomfortable, making business and day-to-day life a problem.
Patients treated with Botox often report life-changing results.