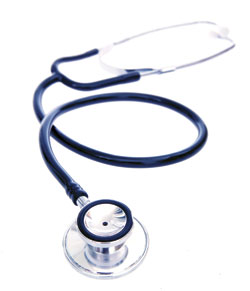 Frequently Asked Questions
Do I have to be referred by my General Practitioner?

No this is not necessary. You are able to book appointment directly by telephoning our receptionists.

Can my General practitioner refer me?

Yes. Referrals can be made by letter (a referral letter from your General Practitioner may be helpful), fax or by e-mail. You can also book an appointment after discussing your problem with your General Practitioner.

How long will the consultation last?

Approximately 20 – 30 minutes. Follow-up consultations will last approximately 10-15 minutes.

Can I have skin surgery or other treatments performed when I attend my first consultation?

It may be possible to perform some simple procedures at the initial consultation. Larger, more complex procedures may require a separate appointment.

What if I need other non-surgical treatment?

A letter giving details of any treatment or investigations will be sent to your General Practitioner or a private prescription can be provided.

What else can I expect?

You will be sent a copy of the letter that is sent to your GP. Other information and leaflets are also available.

How much will a consultation cost?

The usual charge for an initial consultation is £110 - £150 which includes details of any recommendations with regard to treatment, investigation and letter sent to your General Practitioner. The charge for follow-up appointments is £40 to £60 depending on their complexity.

Charges for procedures or other treatments can be discussed without obligation.

Can I claim on my medical insurance?

Yes, if appropriate. Dr Long and both of the clinics, Cyncoed consulting Rooms (CCR) and Spire (formerly BUPA) Hospital, are recognised by all medical insurers.

Do I need private medical insurance?

No self-funding patients are welcome as well as those with private medical insurance.

The option to have any procedures performed privately will be discussed, but it is not necessary to have any recommended procedures performed privately. A letter recommending any investigations or treatment will be sent to your own NHS General Practitioner.
Skin Cancer - Symptoms
Many moles are not cancerous, but it is vital to keep an eye on them.
If you're worried about a mole or notice any of the following in one, ask your doctor's advice:
change in size (for example, getting larger)
change in shape (for example, irregular outline)
change in colour (for example, mixed shades of brown and black)
change in sensation (for example, painful, itchy)
bleeding, oozing or crusting
redness or inflammation around the edge
being bigger than other moles.
If skin cancers are treated early, they should cause no further problems.