About Dermatology Clinic Wales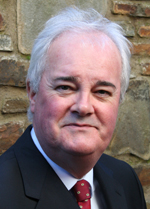 Dermatology Clinic Wales is a private dermatology practice which offers a wide range of dermatological and cosmetic procedures.
Our qualified medical staff will find the procedure which is best suited to your skin needs and requirements.
The clinic is led by Dr C Colin Long MB, BS, FRCP, FRCPI.
Dr Long has been a Consultant since 1996.
He is interested in all aspects of Dermatology including the management of inflammatory skin disorders (rashes) such as eczema, psoriasis, urticaria and acne as well as the surgical treatment of benign and malignant skin tumours.
Dr Long currently holds the following positions:
Consultant Dermatologist:
Cardiff & the Vale NHS Trust
Pontypridd and Rhondda NHS Trust
Lecturer, Department of Dermatology, Cardiff University
Clinical Lead in Audit, Directorate of Dermatology, Cardiff & The Vale NHS Trust
Qualifications:
Bachelor of Medicine, Bachelor of Surgery
Fellow of the Royal College of Physicians
Fellow of the Royal College of Physicians of Ireland
Member of the British Association of Dermatologists
Registered with General Medical Council as Specialist in Dermatology
Mole, Wart and Skin Tag Removal
If you have a mole that you are worried about, a skin tag that is constantly irritating you or an unsightly wart we can remove these for you.
This is a simple and safe procedure when performed by an experienced doctor.
Contact us today for an immediate appointment.